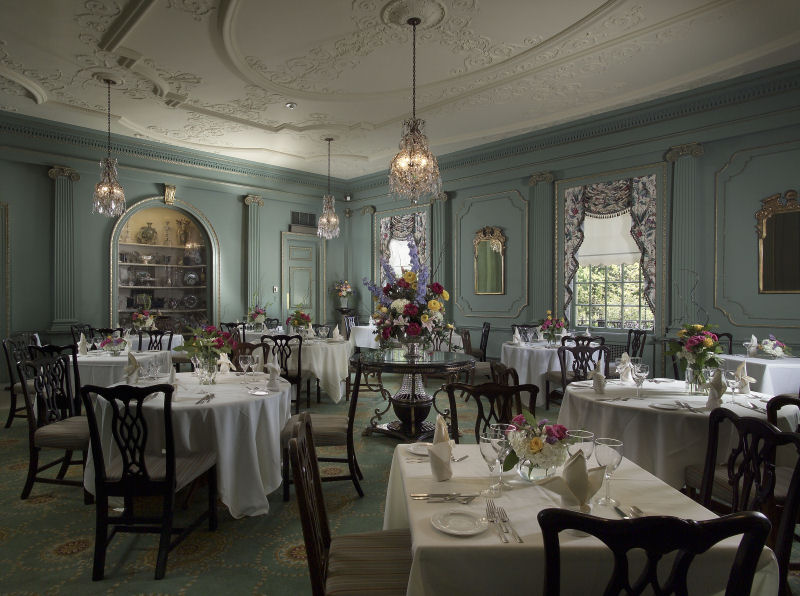 Dining Room (Roxie's)
The room's decor is gold leaf. All the original furniture had black marble tops. There are still a few pieces left. The mantel is imported marble, over 200 years old. It was in Otto Kahn's mansion in New York and was purchased when that mansion was torn down. The rug formerly in this room was woven in Czechoslovakia and was designed to match the elaborately molded ceiling. "Spindletop Hall, 1937" (the completion date of the house), was woven into the border of the rug.
The glass case contained displays of Mrs. Yount's silver and fine china (only $10,000 worth was taken from it at any one time to be polished). The case now contains, in addition to various ceramic pieces, several trophies won by the Yount show horses. The two doors leading into the kitchen are photo-electric.